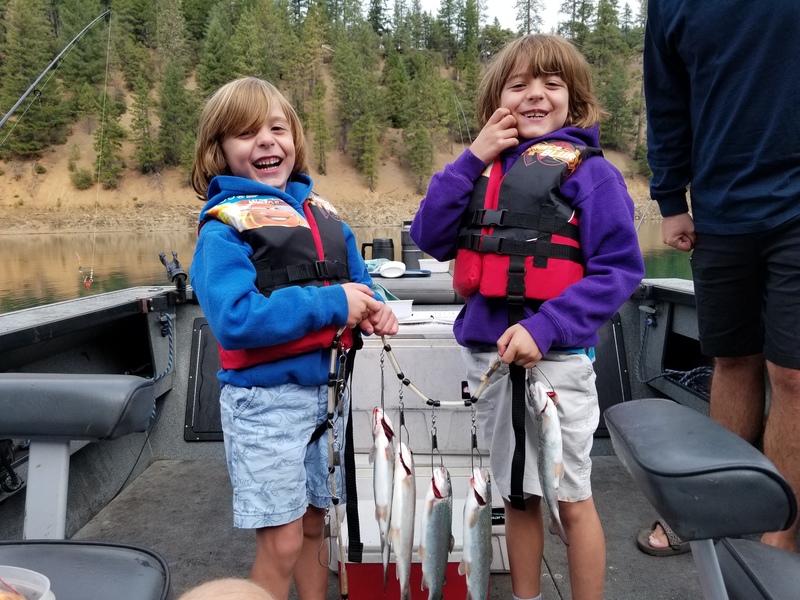 McCloud Reservoir is a 35,000 acre feet reservoir located 10 miles south of the historic logging town of McCloud. The town of McCloud, California lies just east of Mount Shasta and can be easily found by following highway 89 east from I-5.
The Reservoir boasts a healthy population of Brook, Brown and Rainbow Trout. While most anglers land Trout in the 10 to 18 inch range fish up to 5 pounds or better are landed every season. During the winter the Reservoir may not be accessible due to heavy snow. When the fishing is good as many as 30 Trout can be landed.
The Reservoir is the divider between the upper and lower portion of the McCloud River, which flows into Shasta Lake and then flows out of Shasta Dam as the Sacramento River. The head waters of the Sacramento are located just north of the city of Mount Shasta.
The McCloud Reservoir has limited shore access because of steep terrain and private land owned by the Hearst Corporation. The best way to fish the Reservoir is by boat. Their is one public boat ramp that has fee of $5.00 and a rough camp located near the dam. Camping is free but must you bring your own water as none is provided.
DAILY RATES
$325 for single
$500 for two
$675 for 3
$900 for 4
All methods from Bait to Fly Fishing - Bait & Tackle, Lunch ALL INCLUDED!!!
For Multiple Days or Large Groups requiring two or more Boats give me a call at (530) 905-0758 or
EMAIL ME
I CAN PUT YOUR EPIC ADVENTURE TOGETHER FOR YOU
AMEX DISCOVER MASTERCARD VISA